9.5 troy oz Franklin Mint 1975 Calendar Sterling Silver Medallion 296 grams COA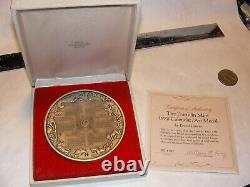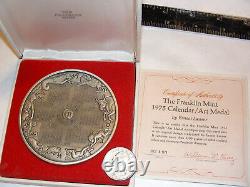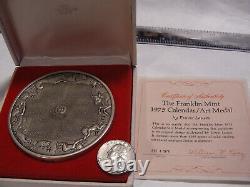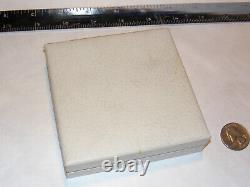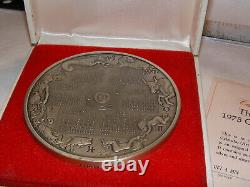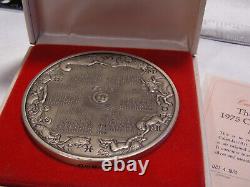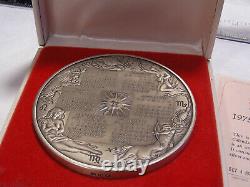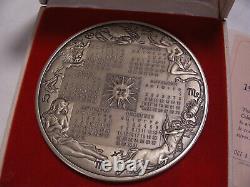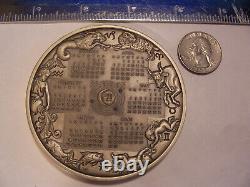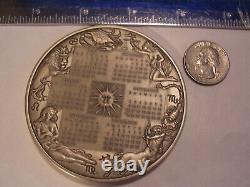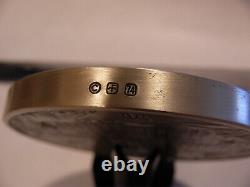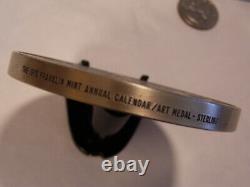 Very fine condition both the medal and case. Minted in 1974 for the 1975 calendar year. Includes the certificate of authenticity (you'll actually get two identical COA's as there were two inside the original box).
See images for greater detail.