Sterling Silver Franklin Mint Genius of Rembrandt Lot of 32 Medals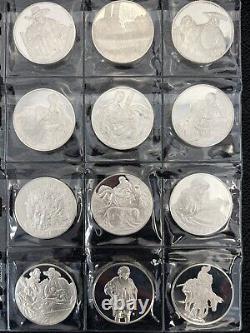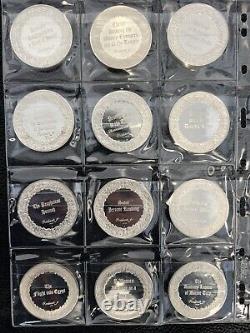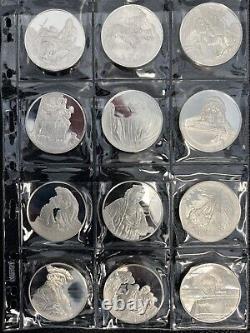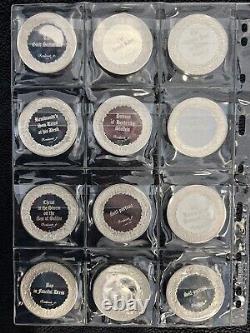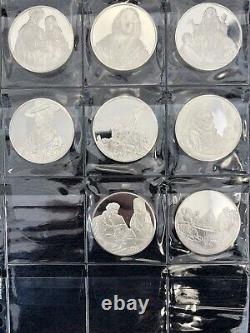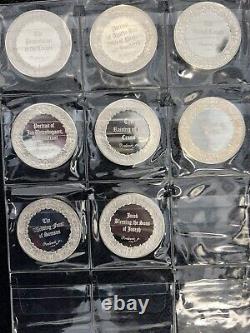 Franklin Mint Rembrandt's Genius lot of 32 medals in sterling silver. Medals included in lot are. The Presentation in the Temple.
Portrait of Agatha Bas, Wife of Nicolas van Bambeeck. Portrait of Jan Uytenbogaert, Remonstrant Preacher. The Raising of the Cross. The Wedding Feast of Samson.
Jacob Blessing the Sons of Joseph. Aristotle Contemplating a Bust of Homer. Portrait of Cornelis Claeszoon Anslo. Jeremiah Lamenting the Destruction of Jerusalem. The Prodigal Son in the Tavern.
Bathsheba with King David's Letter. A Woman Bathing in a Stream. The Anatomy Lesson of Doctor Tulp.
The Apostle Paul in Prison. Rembrand'ts Son Titus at his Desk. Christ in the Storm on the Sea of Galilee. The Return of the Prodigal Son. The Sampling Officials of the Drapers Guild.