Franklin Mint Life Of Christ 2 Complete Sets Sterling Silver and 24k Gold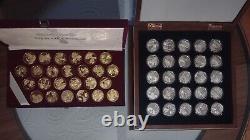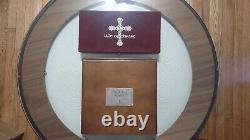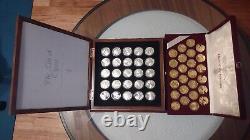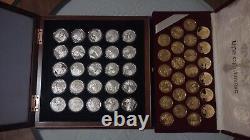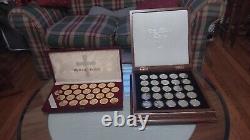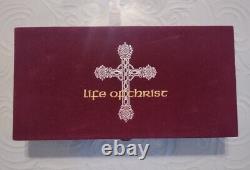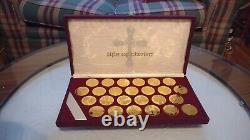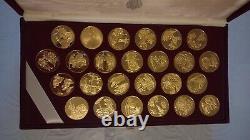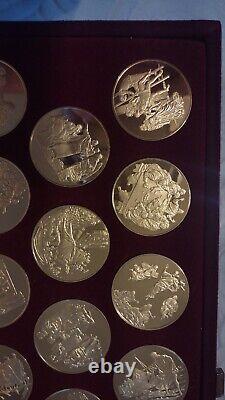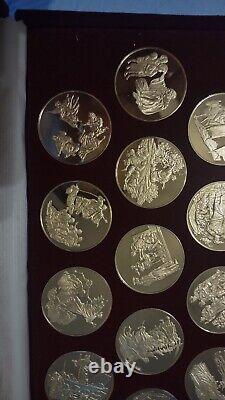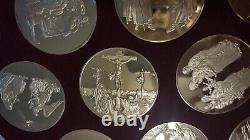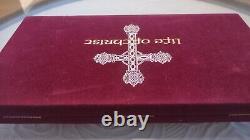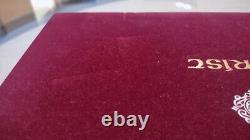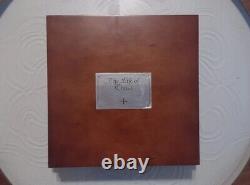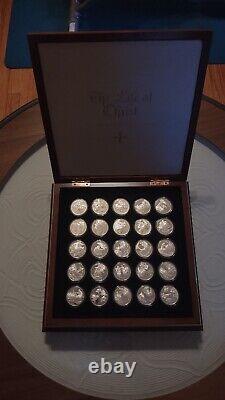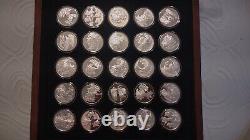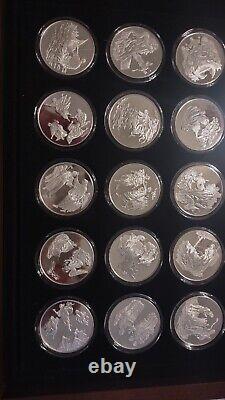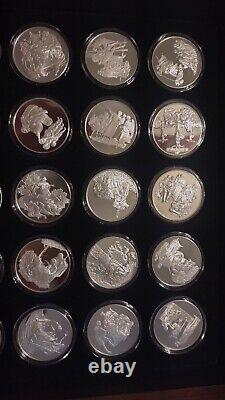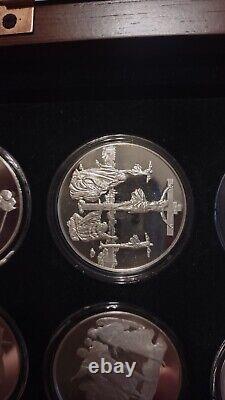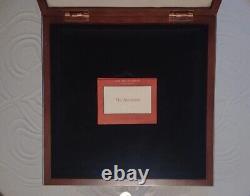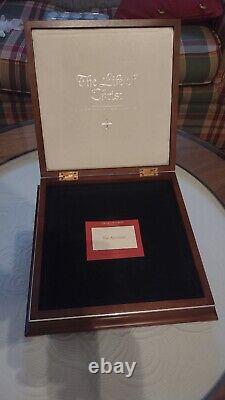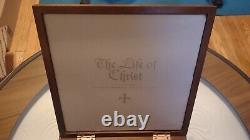 These are two really stunning sets from the Franklin Mint depicting the life of Jesus Christ. Each set has 25 medals/rounds, one set is in solid sterling silver, and the other is 24k gold plated sterling silver. As with all Franklin Mint sets, they are much more impressive in person and these would make an amazing gift for someone that is religious, collects sterling silver, or just anyone that appreciates beautiful things.
These particular sets were minted in 1990, and are very rare. Not many Franklin Mint sets were created after the early 1980's silver price spike and these are not seen often in complete sets, and I've never seen both sets together at the same time. Details for Sterling Silver Set. 25 medals/rounds in acrylic capsules. 19.4 ozt of sterling silver.
17.945 ozt of pure silver. Includes original wooden display case. Includes 23/25 documentation papers for the medals/rounds. Details for 24k Gold Plated Sterling Silver Set.
25 medals/rounds (not in acrylic capsules). Includes felt display case - Note: There are some indentations on the top of this case where something was placed on top of it in storage. There is no physical damage to the case or medals, just aesthetics.
It can be seen in the photos. Two complete sets of Franklin Mint Life of Christ - One Sterling Silver and one 24k Gold Plated Sterling Silver. 38.8 ozt of sterling silver. 35.89 ozt of pure silver. Happy to answer any questions!